We put the call out for mask makers to help provide cloth masks for Montgomery County fire fighters and we ended up with a small army of mask makers.  We provided some seed money to purchase fabric and supplies, while many of the mask makers provided their own fabric and supplies.  To date, we have distributed close to 1,400 masks to fire fighters throughout Montgomery County.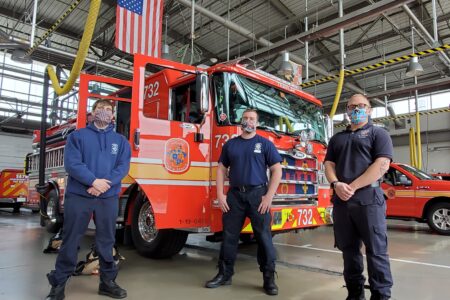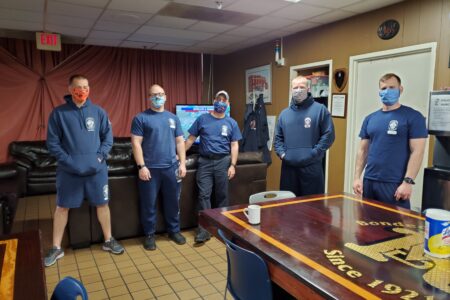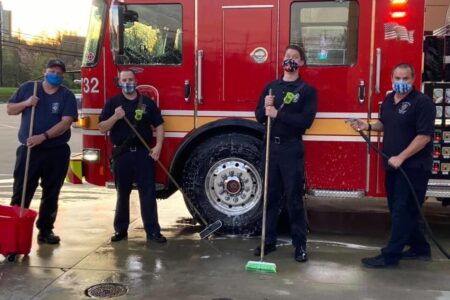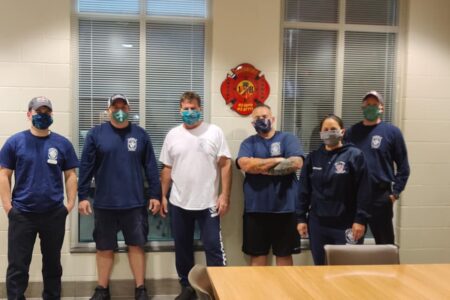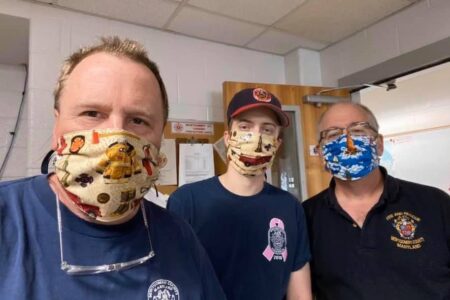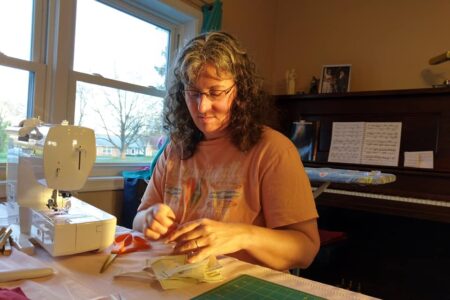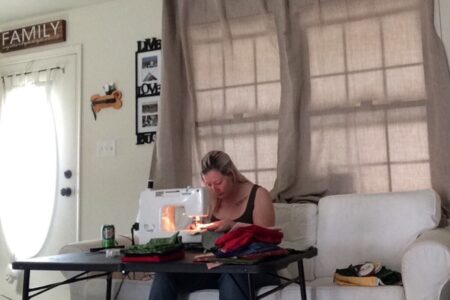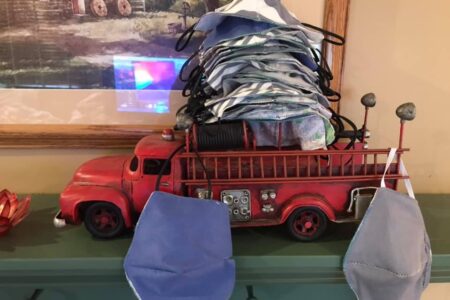 With the ongoing COVID-19 pandemic, we have delivered lunch to all fire fighters across three shifts in Montgomery County twice.  The first time we teamed up with Safeway and Mission BBQ to provide fried chicken and sides including mac & cheese, green beans and more.  The second time, several companies including Capitol Drywall, Selective Demolition, Korth Companies, Potomac Surfaces, Davis Construction and Capitol Select Properties made generous donations to fund food deliveries from numerous local restaurants throughout Montgomery County.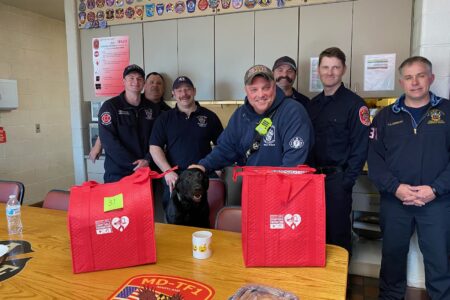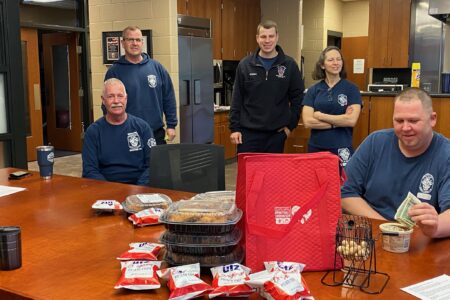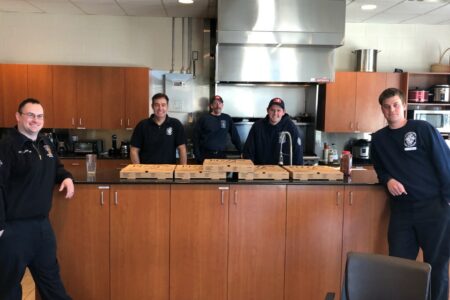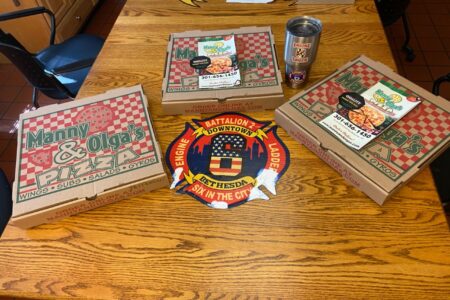 On December 9, 2019 we presented a check for $12,000 to the Red Devils, Inc. from the proceeds of the sales of our breast cancer awareness apparel.  This apparel was authorized to be worn on duty during breast cancer awareness month, October.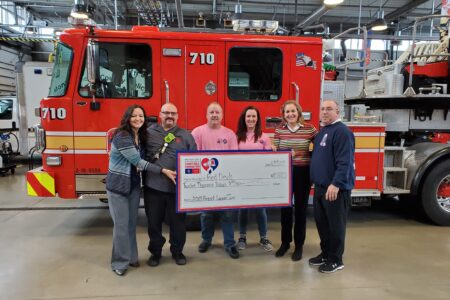 On February 22, 2019 members of our Board of Directors and the 2018 Local 1664 Golf Tournament chairman Tommy Courtney visited the Burn Center at Medstar Washington Hospital Center to see first hand the impact they have on burn patients and what impact donations make.  It was a very educational visit and reinforced the importance of raising funds for this great institution.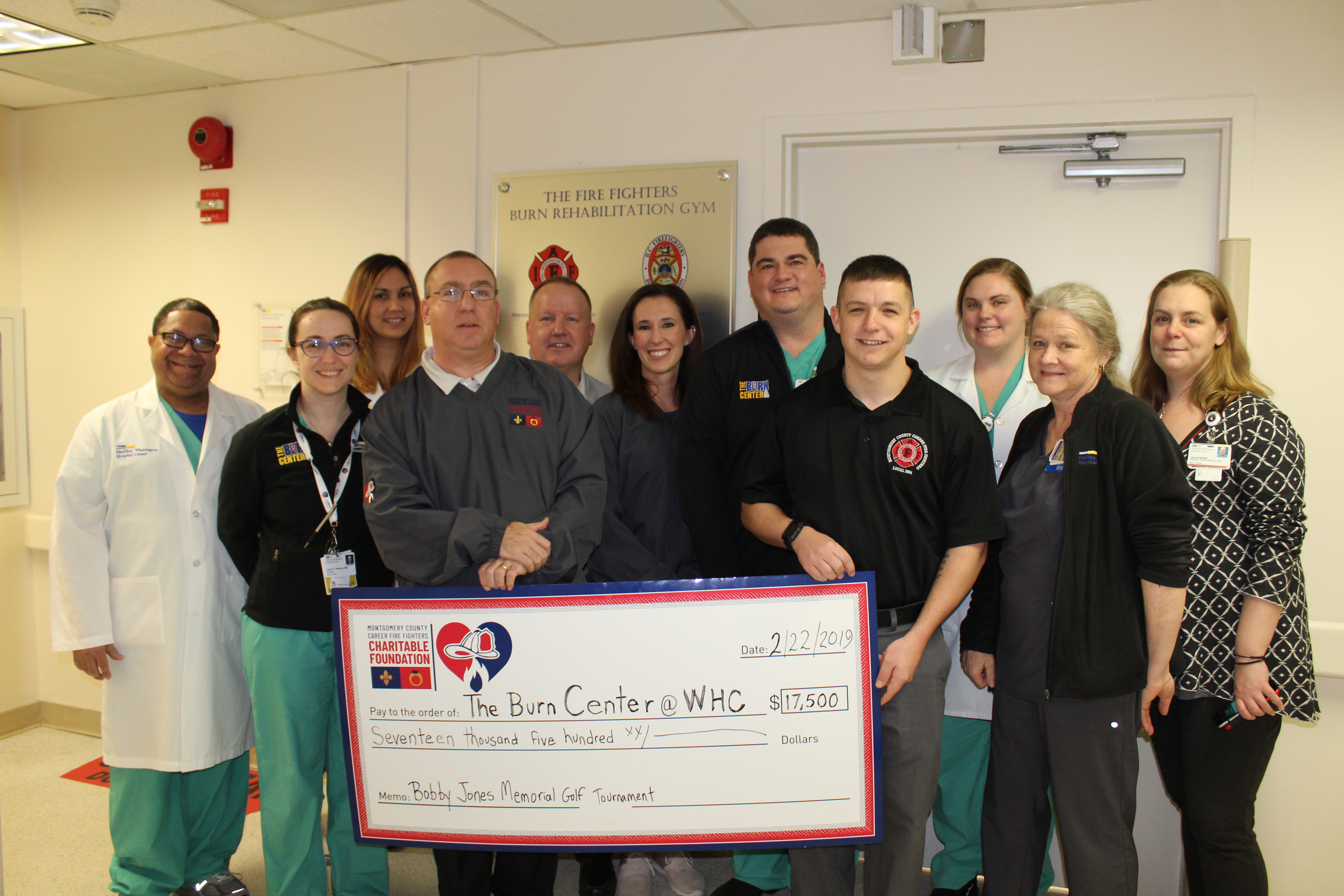 During the Federal Government shutdown, Federal fire fighters assigned to the National Institutes of Standards & Technology (NIST) in Gaithersburg were forced to work without receiving a paycheck. We launched a fundraiser on our Facebook page to raise money to purchase gift cards for the fire fighters at NIST. With overwhelming generosity from our Facebook followers, over $6,000 was raised.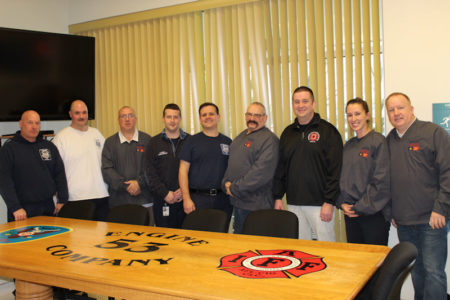 In December 2018 we made a donation of $5,000 to Operation Second Chance, who assists local veterans. The donation was made possible by the sales of Remember Everyone Deployed (RED) t-shirts.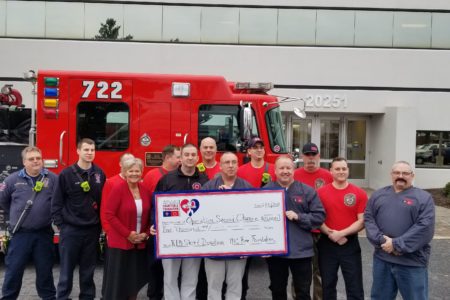 In December 2018, we provided financial assistance to a professional fire fighter who suffered a significant fire at his house.
In July 2018, we made a $17,500 donation to the Burn Center at Medstar Washington Hospital Center.  This donation was proceeds from the 2018 Bobby Jones Memorial Golf Tournament.
Keep checking back to see how we are fulfilling our mission.